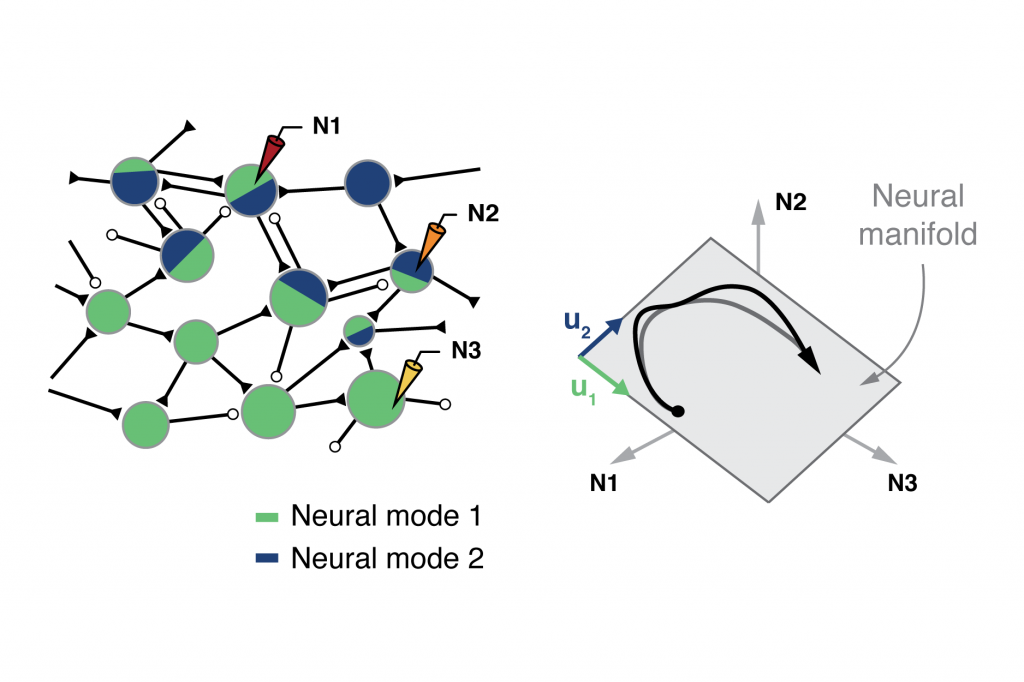 Understanding how populations of neurons across the brain coordinate their activity during

behaviour.





Understanding the neural correlates of skill learning and motor adaptation.
Enhancing the

performance of brain-computer interfaces by leveraging the brain's

existing "computational resources."



Improving neuroprosthetic control by

increasing their stability both over time and across a broader set of behaviours.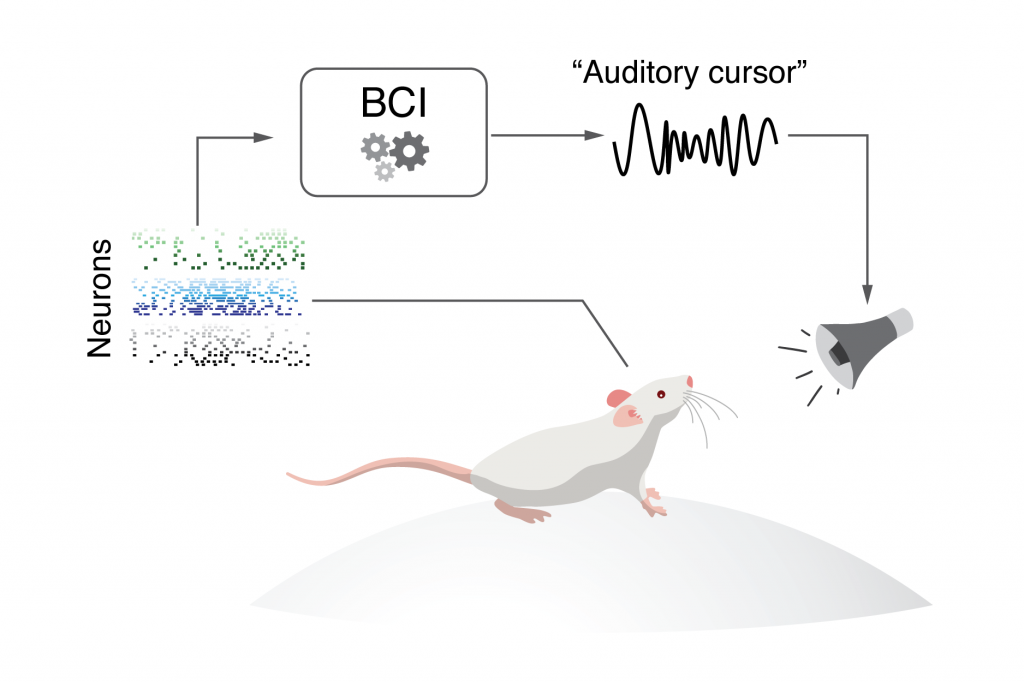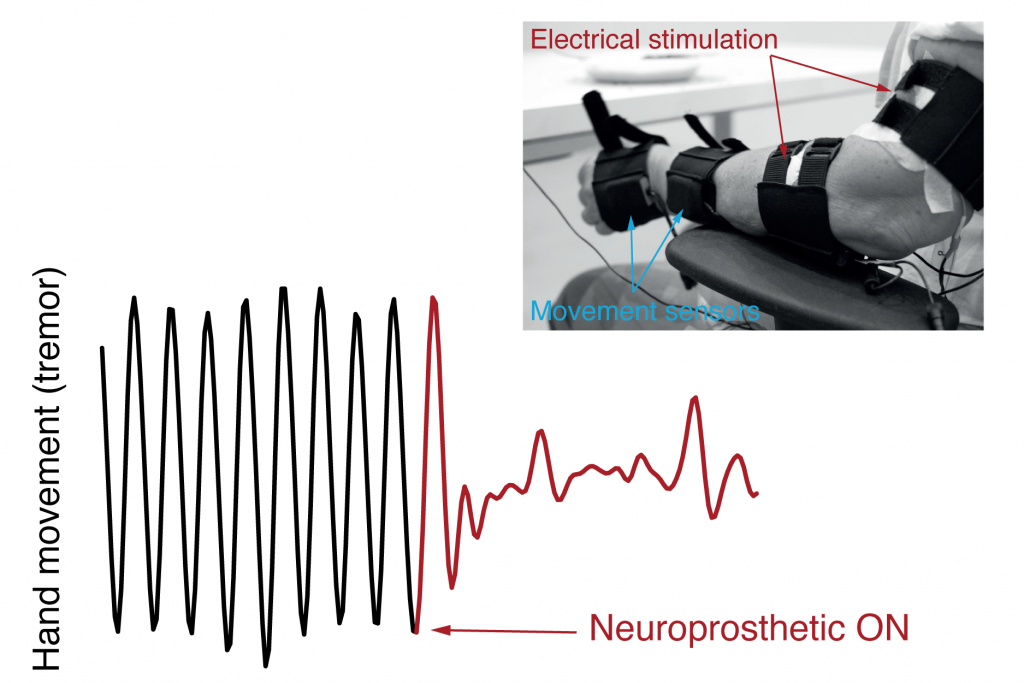 Understanding how brain and spinal cord function is disrupted by movement disorders such as Parkinson's disease or essential tremor.



In the past, we also developed neuroprosthetic solutions to alleviate tremor.